PadPak® Auto-Coiler is the ultimate heavy cushioning solution for your dense, fragile and high-value products. This technology configures Ranpak's patented paper pads into a coil design to offer a sustainable, extreme performance cushioning product. The Auto-Coiler boasts two touchscreen control panels for easy operational access from any position in the pack station. The new touchscreen offers 5 different modes to fully customize the way your pads and coils are produced. With a broad range of basis weights and brand-new coil density selection, the Auto-Coiler has the highest range of offerings to find the exact solution for your unique packaging needs. This new technology is not only a sustainable solution to protecting your goods, but you will find an efficiency improvement to your operations from decreased waste and increased throughput.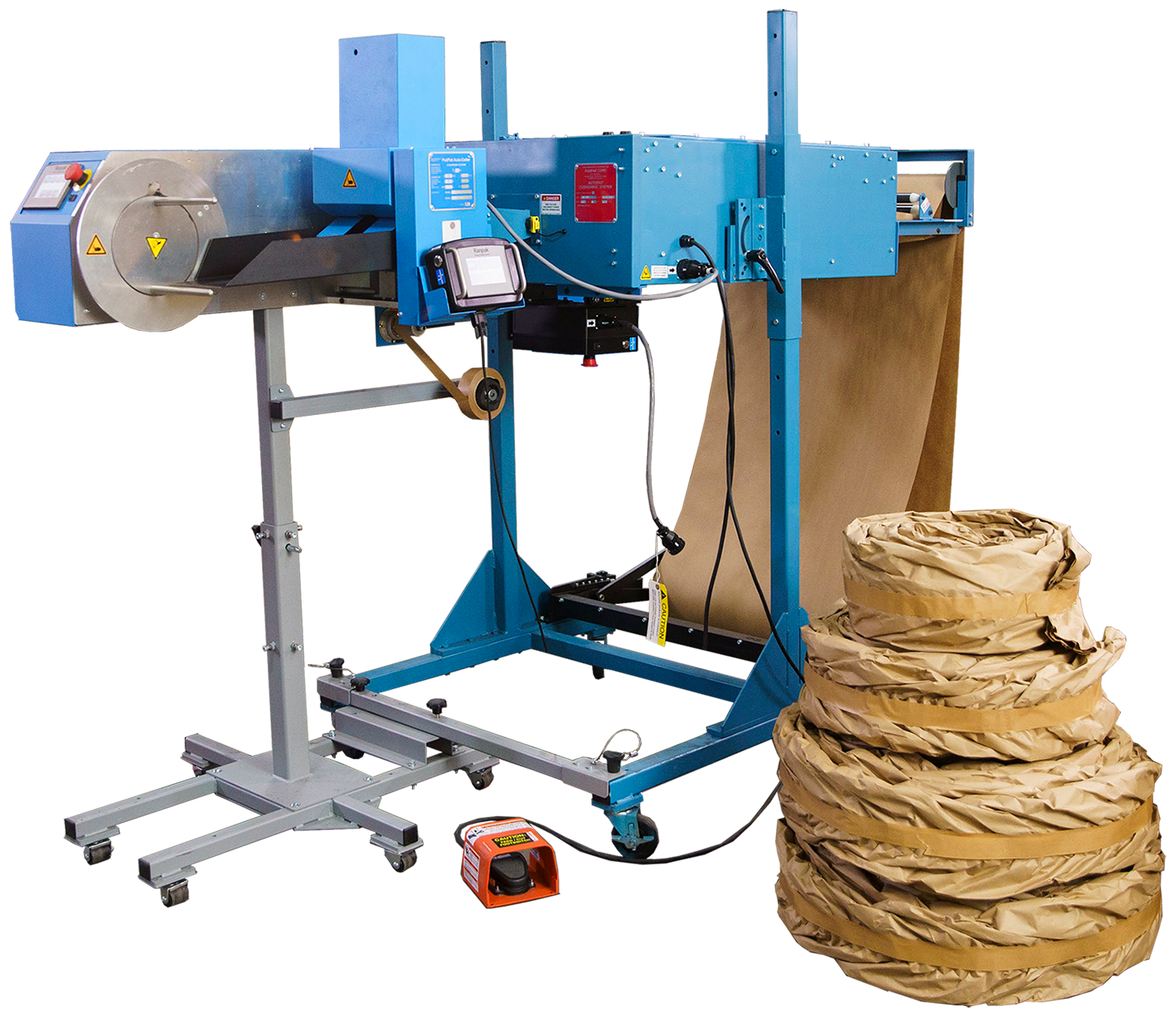 Converter
Cut method: Automatic
Weight:

Auto-Coiler attachment only: 212 lbs
SR converter: 495 lbs

Dimensions:

Auto-Coiler attachment only:
L 39" x W 45" x H 69" (height is variable)
Auto-Coiler (+) SR:
L 92" x W 45.5" x H 71" (height is variable)
Good to know
The Auto-Coiler paper solution is a premium performance, curbside recyclable alternative to plastic and foam products
Packaging Engineering
Ranpak will analyze your current packaging solution and perform a drop test, demonstrating how much shock is transmitted to your products through the packaging. Ranpak then suggests proper packaging techniques to improve protection and save costs.
Integrated Applications
The Ranpak Custom Engineering department can design modifications, customizations and other innovative solutions to integrate the packaging converter anywhere around, above or under a packing area.
Packaging Training
Training from our packaging experts can help your packers use up to 20% less packing material without compromising the quality of the packaging.