Innovative and sustainable solutions for in-the-box protection.
At Ranpak, we offer the full spectrum of in-the-box, paper-based technologies and products.
Our innovative packaging can protect, preserve and conform to any item you ship. Through advanced technology and automation, we are facilitating a safe and seamless journey from industrial sites to consumer homes. Though we serve different businesses and industries, our commitment to supply chain performance and sustainability remains the same.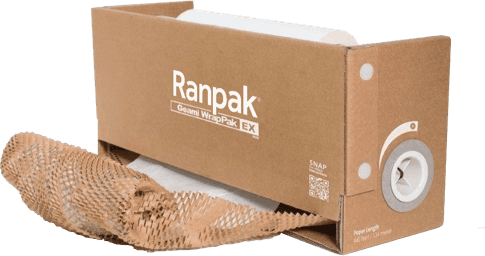 Increase your efficiency
Lowering the total cost of ownership.
By providing our paper converters, we ensure there are no upfront costs for implementing our equipment. You only pay for the volume of paper needed. Once installed, customers experience greater operational efficiency – including lower damage rates, reduced packing time and material usage, and maximum throughput. This all leads long-term cost benefits that far outweigh those of plastic.
Reduce your footprint
Better for earth. Better for business.
Believe it or not, more sustainable does not always equal more expensive. At least when you go with Ranpak. Our paper systems keep your overall costs even lower than traditional packaging methods.