Optimized packing for maximum throughput
AutoFill™ is a high-speed, fully automated, end of line packaging solution that optimizes void fill dispensing while maximizing throughput.

Operators simply place mixed cartons on the feed conveyor, by utilizing the latest AccuFill® measuring system, AutoFill™ determines how much void fill material is needed, positions the box, and distributes the precise amount of paper into the box. The conveyor seamlessly transitions the box to a carton sealer that closes and tapes the box resulting in a ready-for-shipment package. Capable of processing up to 1200 boxes per hour, AutoFill™ optimizes end of line packaging for high-mix / high-volume operations.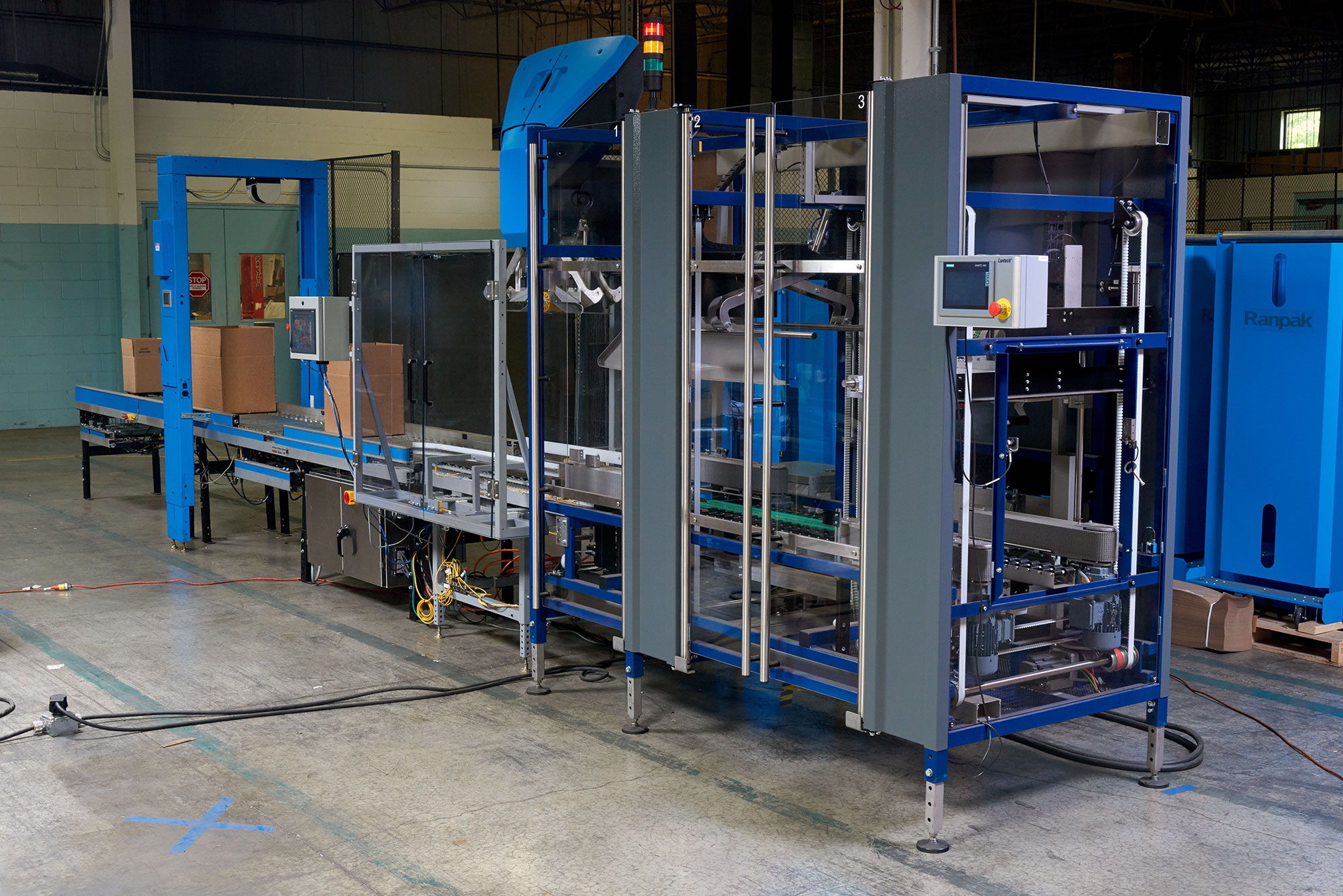 The solution of choice for distribution centers worldwide.
AutoFill™ is used across a wide range of industries including consumer goods, beauty
and healthcare, office supplies, graphic arts, electrical/electronics, and tools and hardware.
Warehousing & Transport

Omni-Channel retailers

Medical Supplies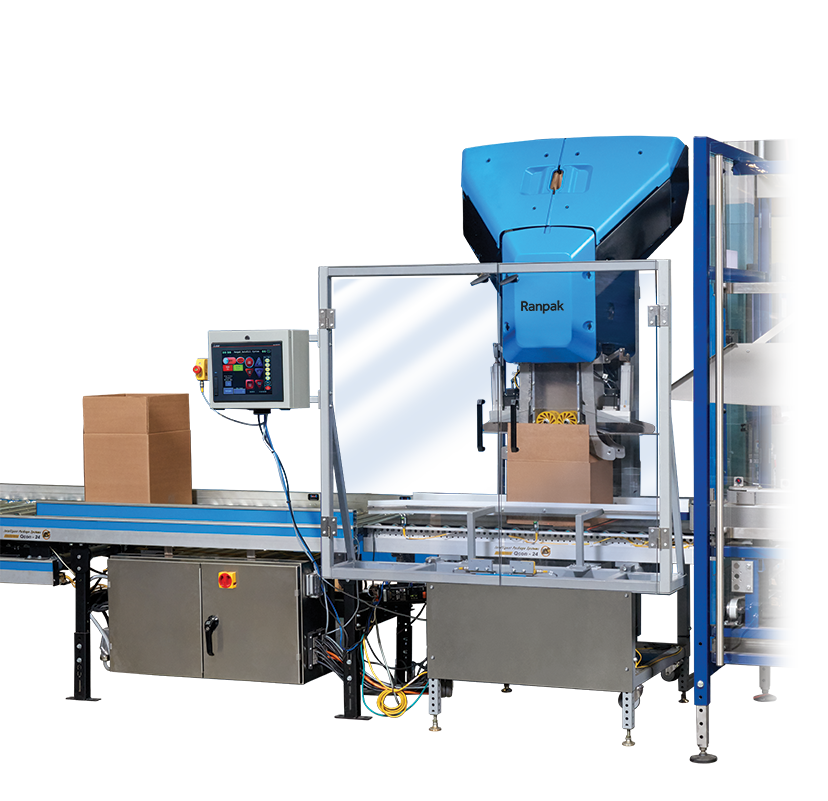 Specifications
TECHNICAL DATA
Weight: 3820lbs.
Dimensions: L 29' 1-1/2" x W 6' 2-1/2" x H 8' 4-1/2"
Box Size:

Minimum: 8"L x 6.5"W x 5"H

Maximum: 24"L x 18"W x 18.5"

Maximum Package Weight: 50 pounds
Interface: Intuitive touch screen
Conveyor Speed: 90 feet/minute (adjustable)
Power: 240 Volts Single Phase
Power Draw: 20 AMPS
Paper Type: 30 inch 30# Kraft
Motion Control: Electric servo motors
Show More +
Show Less –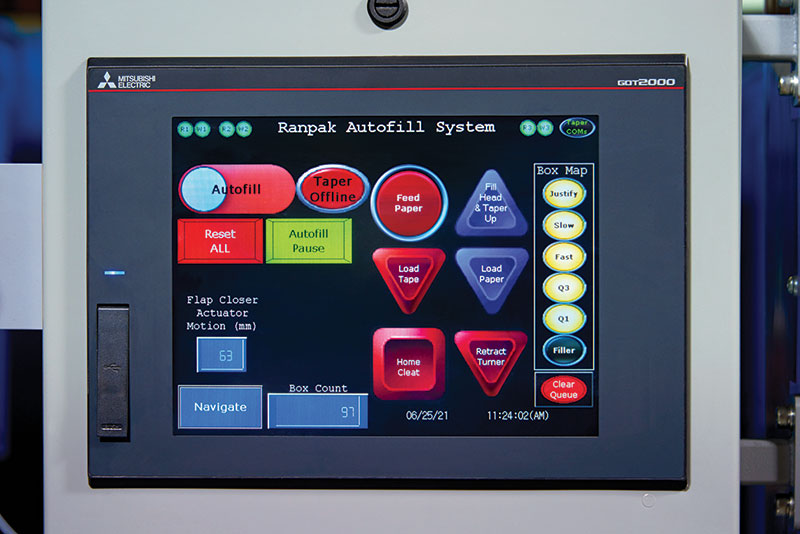 Easy to use HMI
The color HMI simplifies training and streamlines operating AutoFill™ to ensure maximum ROI.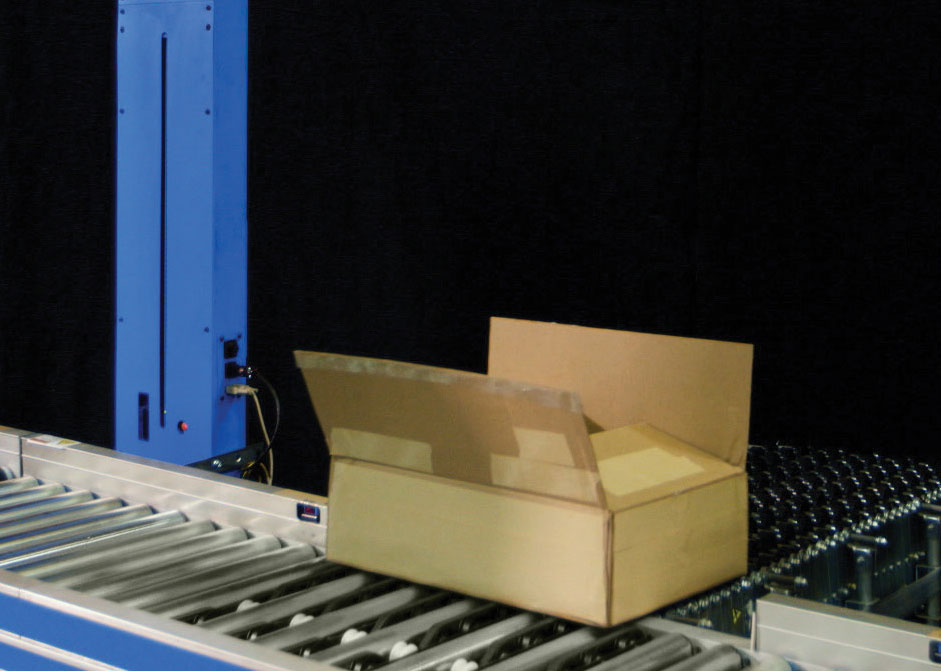 Programmed intelligence
A rejector station automatically removes miss-packed, out of sequence, and damaged packages to minimize downtime.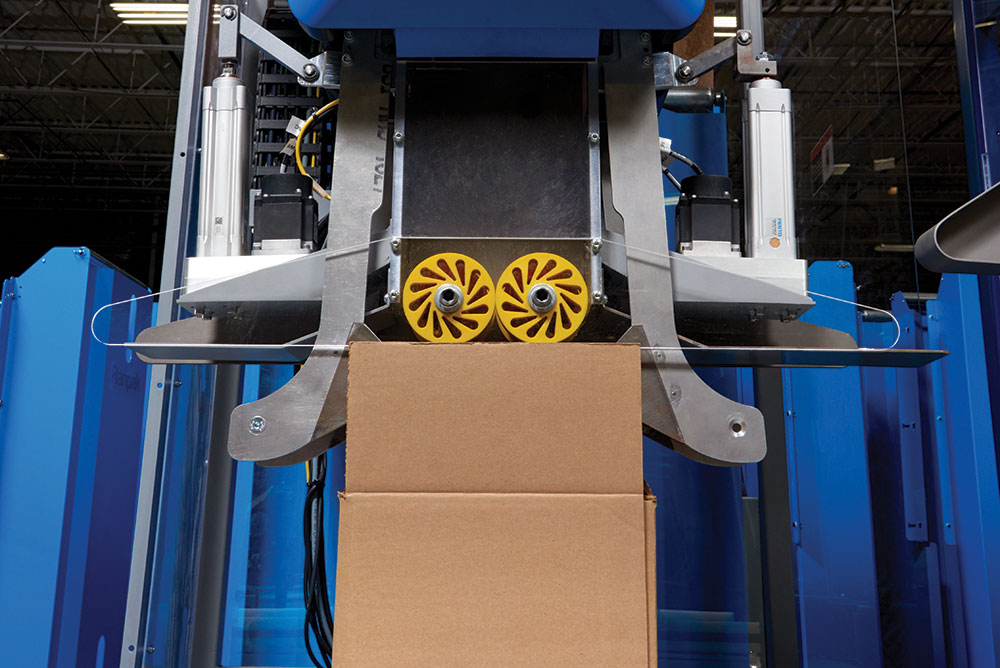 Perfect fill every time
The AutoFill™ head delivers the precise amount of paper needed eliminating over and under packed packages.
We have extensive experience in automation
Our 20-year expertise in automation equipment allows us to quickly understand your own packing environment, and adapt to your specific requirements. We walk the talk!
We are closer to you
We have people in all countries where we operate, speaking your language. And when you need support, our engineers are usually at your location in less than 24 hours.
Flexibility is in our DNA
Our solutions have been designed to respond to your changing needs. AutoFill™ can reduce your carton height to an impressive minimum. It is scalable and adapts to new carton footprints, patterns and qualities.