Replace conventional plastic bubbles and air bags while improving customer experience and associate workflows.
Whether packaging goods at a customer-facing cash wrap station, or in a park cell for orders that will ship from store, the solutions that your business will choose must be cost-effective, low-profile, and appealing to your customers. Ranpak's sustainable paper solutions for pack-in-store provide the perfect balance of these attributes.
What you need
In-store retail requires adaptable solutions that can equip your pack stations with everything they need within arm's reach. Controlling costs within a retail environment is key, while solutions that are low-profile and can maximize available space within your packing environment are also important for ergonomics and efficiency.
Solutions that are engineered for in-store performance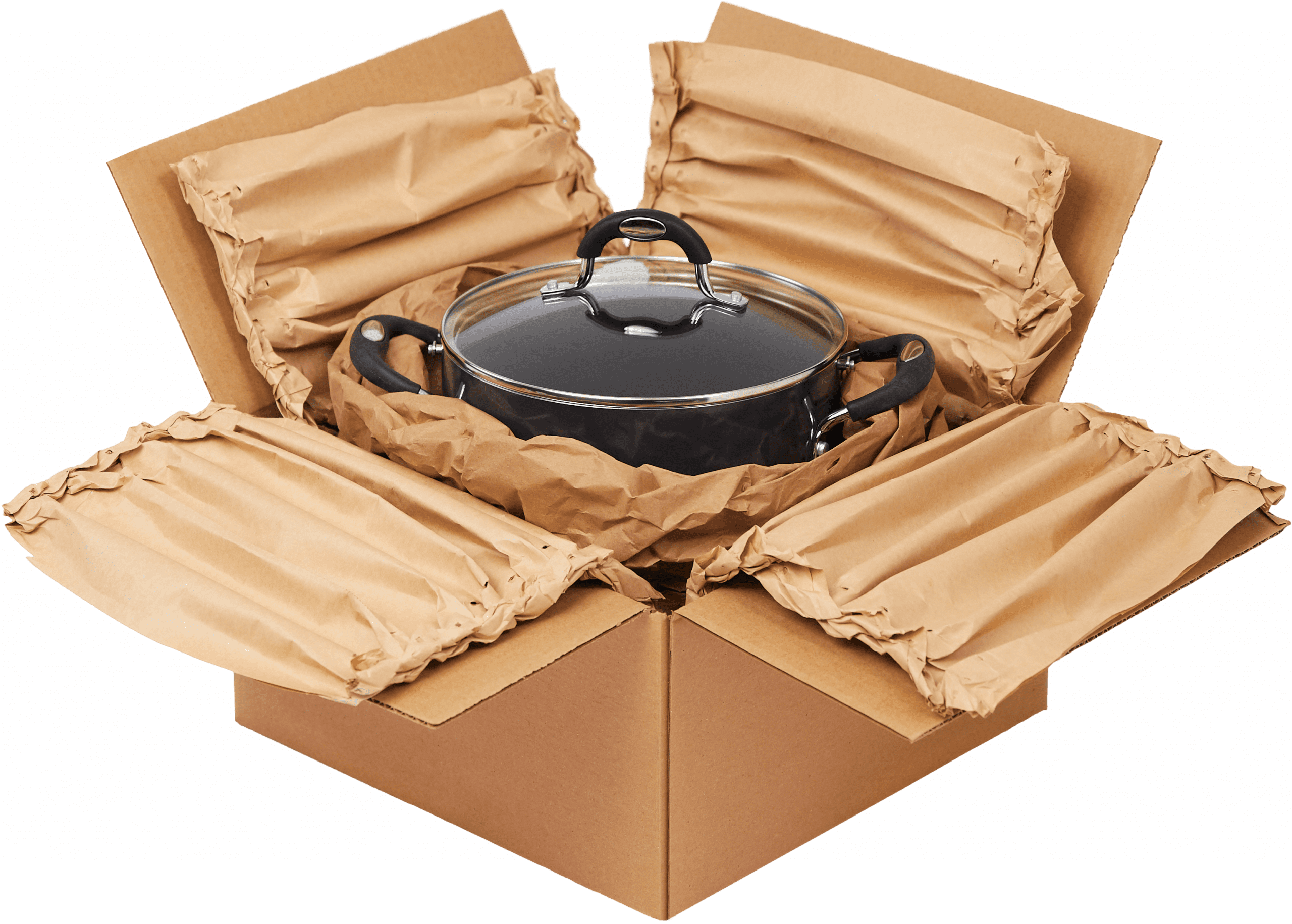 Low-profile and high-performance solutions
Within the in-store-packaging environment, space is limited. Ranpak's solutions are designed with this challenge in mind while helping to reduce required manipulations and provide a more ergonomic workflow for employees. Wrap products and fill voids with simple, tearable paper that does not require additional tape or scissors to function.
Distinctly sustainable look from recyclable paper
Our solutions are designed to look as good behind the counter as they do while protecting your products. Made from 100% recyclable paper, your customers will appreciate materials that are disposable within their curbside recycling bins.
Packaging that is adaptable to your unique product mix
Whether you are a specialty retailer or offer a large mix of products in different sizes and weights, Ranpak has the solutions that you need to ensure optimal packaging.
Request a Free Consultation
Partners of all sizes
From small to large. Local to global. Start-up to enterprise.