PadPak® is known for paper-based, versatile protective packaging. The new PadPak Guardian™ offers the latest technology, delivering the highest yield per foot at the fastest speed, reducing material usage, time and labor. The unit is compact and designed to fit in-line or within tight packing stations, so space constraint is no longer a concern. With a range of papers available, in both single and double-ply, you can rest easy knowing the PadPak Guardian™ will be your new solution for protecting your products during shipment.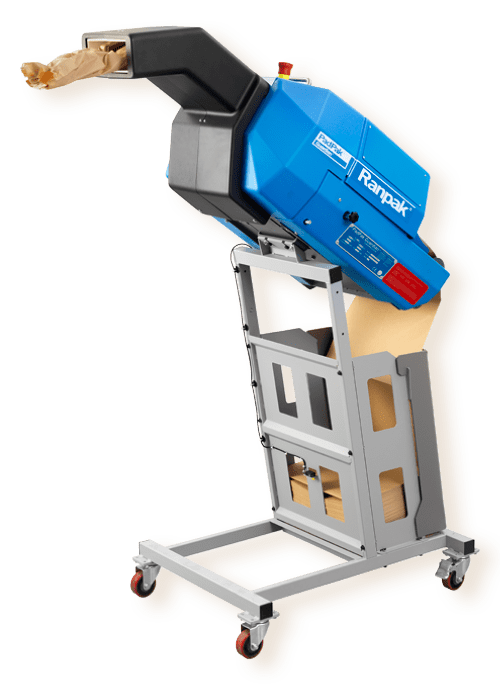 Converter
Cut method: Automatic
Weight: 205
Dimensions: 64" (H) x 24" (W) x 44" (D)
Good to know
The new 15" wide bundles are extremely easy to handle and load with the push of a button.
Packaging Engineering
Ranpak will analyze your current packaging solution and perform a drop test, demonstrating how much shock is transmitted to your products through the packaging. Ranpak then suggests proper packaging techniques to improve protection and save costs.
Integrated Applications
The Ranpak Custom Engineering department can design modifications, customizations and other innovative solutions to integrate the packaging converter anywhere around, above or under a packing area.
Packaging Training
Training from our packaging experts can help your packers use up to 20% less packing material without compromising the quality of the packaging.