Innovative solutions helping you reduce your total cost of ownership
When looking to improve the cost-efficiency of your packaging operations, you need solutions that are quick for your employees to master while helping you improve productivity. Ranpak's packaging engineers will identify the products and configurations you need to box better, while our automation engineers can optimize your packaging throughput and consistency with a total end-of-line solution.
Ranpak's in-the-box packaging solutions are designed to be materially efficient, especially when combined with tried and tested packing configurations and our ability to offer multiple paper types for your needs.
Eliminating packaging bottlenecks helps you to get more packages to your customers with a smooth and reliable process, which is why automating the end-of-line packing process can help you realize some of the quickest return on investment within the warehouse.
Whatever your requirements, Ranpak is ready to help you optimize costs and create a path to ROI.
Helping brands manage costs and conserve materials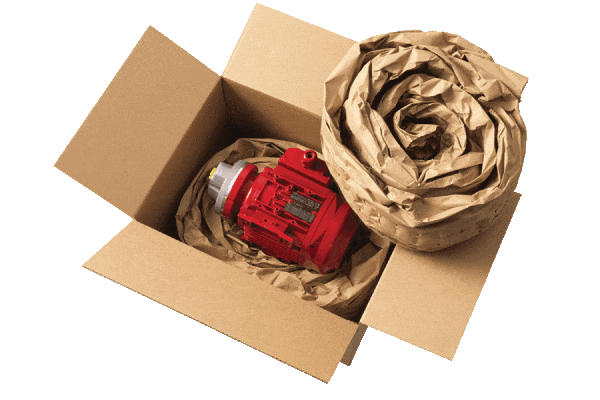 Our packaging engineers will work with you to identify your packaging needs, creating configurations that are materially efficient and keep your products protected in transit. Our packaging testing will provide data to identify the most effective solution for your products. Our automation experts will help optimize your warehouse through analyzing your current setup, then recommending our modular and scalable solutions.
Simple solutions keep onboarding times low for new employees. Efficient technology helps them to do more within the same amount of time. Ranpak combines these qualities to help your business adapt to peaks in demand without the need for additional personnel. Giving employees time to be strategic and improving their working conditions is the key to avoiding costly turnover and maintaining the productivity of your warehouse.
Ranpak's solutions optimize materials usage. With over 50 years of experience creating paper packaging, we have developed solutions that elevate the natural strength of paper through folding, stitching, and expanding, allowing the minimal required material to maximize in-the-box protection. Our packaging automation solutions take this further, helping to precisely measure each box, adding packaging where required and automatically reducing size to conserve space on a pallet and in a shipping container.
Get in touch with our packaging experts
We're standing by to help your packaging become more efficient and environmentally sustainable. Reach out now to learn how Ranpak can help optimize your materials costs and deliver ROI.
Let's start the conversation